Company Profile
HOBBY SUPPLIES is an Australian company that specialises in Performance Radio Control Glow and Gasoline powered Oval Race Model Boats.
Since established in 1987 Hobby Supplies has been delivering high quality Radio Control Model Boat products and 1st class customer service, with fast mail order service at competitive prices being our specialty. Our business is based on a friendly and helpful attitude that is reflected in the many happy customers we have served. Over the past 30+ years of successful model boat racing we have gained a vast amount of knowledge and expertise that we pass onto our customers helping them achieve their best possible performance in model boating. During this time we have won many Australian Nationals and State Championships, placed in the USA NAMBA Nationals, plus we have set a number of Australia's fastest Glow and Gas Straight-line Speed and 2 lap Oval Records.
We pride ourselves on great communication and customer service - If you have any questions please do not hesitate to contact us as we are more than happy to assist with your enquires.
Home of the first Australian 100 MPH+ SAW Speed Record - "165.745 kph set in 1998"
Home of the first Australian sub 60 second Gasoline Heat Race Time at 57.4 seconds - "Open Gas Hydro AMPBA Victorian Championships 2003"
Home of the first Australian 100 MPH+ Gasoline SAW Speed Record - "167.832 kph set in 2011"
Hobby Supplies set new Australian Open Gas Hydro SAW speed record in Melbourne on May 28' 2011. Two way average speed of 104.286 mph (167.832 kph) with a fastest one way pass of 109.118 mph (175.609 kph)
Click link to view YouTube of my speed runs: Tony Grinter Gas Hydro SAW Record 104.286 mph
Omen "Big Game" Zenoah 35cc PUM stroker marine engine now in stock -

See our Omen page

Omen "Big Game" Zenoah stroker 27cc PUM marine engine now in stock -

See our Omen page

HS Billet Alloy Zenoah 231/300 and 320 intake manifolds now in stock

- See Zenoah Accessories page

Follow our new "Hobby Supplies-Australia" Facebook page for the latest news and facebook only specials
Genuine Delta Force racing mono hulls now in stock -

See our Delta Force page for details

Super Special offer on the 2017 version CMB 27 Alpha EVO engine

- See our CMB Engine page

7/8" No-Leak water cooled exhaust flange are now in stock

- See our Hobby Supplies H/W page

New Futaba SBS-02G Telemetry GPS sensor now in stock

- See our Radio Controls page

"SUPER Sale" Seaducer 44" Gas Cat hull with hatch - Contact us for details and pricing
HOBBY SUPPLIES is the Australian Importer of :
A

BC Props

Aeromarine Laminates
B.H. Hanson

CarbonTec Carbon Fibre Tubes

CC Racing Engines
CMB Engines
Delta Force Boats

Propworks West Props

Speedmaster Model Products
Zenoah Engines
We can supply all your Performance R/C Race Boat Hardware and Equipment.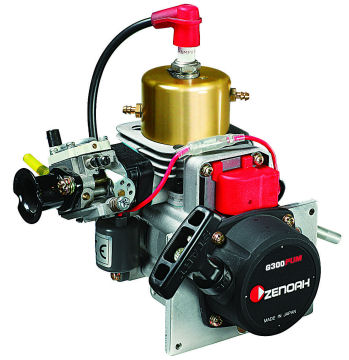 Contact Information
Telephone:
| | |
| --- | --- |
| | Within Australia: (03) 9761-5556 |
| | International: +613 9761-5556 |
Fax:
| | |
| --- | --- |
| | Within Australia: (03) 9722-2883 |
| | International: +613 9722-2883 |
Postal Address:
| | |
| --- | --- |
| | P.O. Box 4245, Croydon Hills. Victoria. 3136. Australia |
E-Mail:
Sales and General Information: sales@hobbysupplies.com.au
Please include the Country you are from in your e-mails, this greatly assists us with estimating shipping costs.
Business Hours:
| | |
| --- | --- |
| | 8:30 am to 4.00 pm Monday to Friday (Closed Weekends and Public Holidays) |